The Empowered Empath Manifestion Method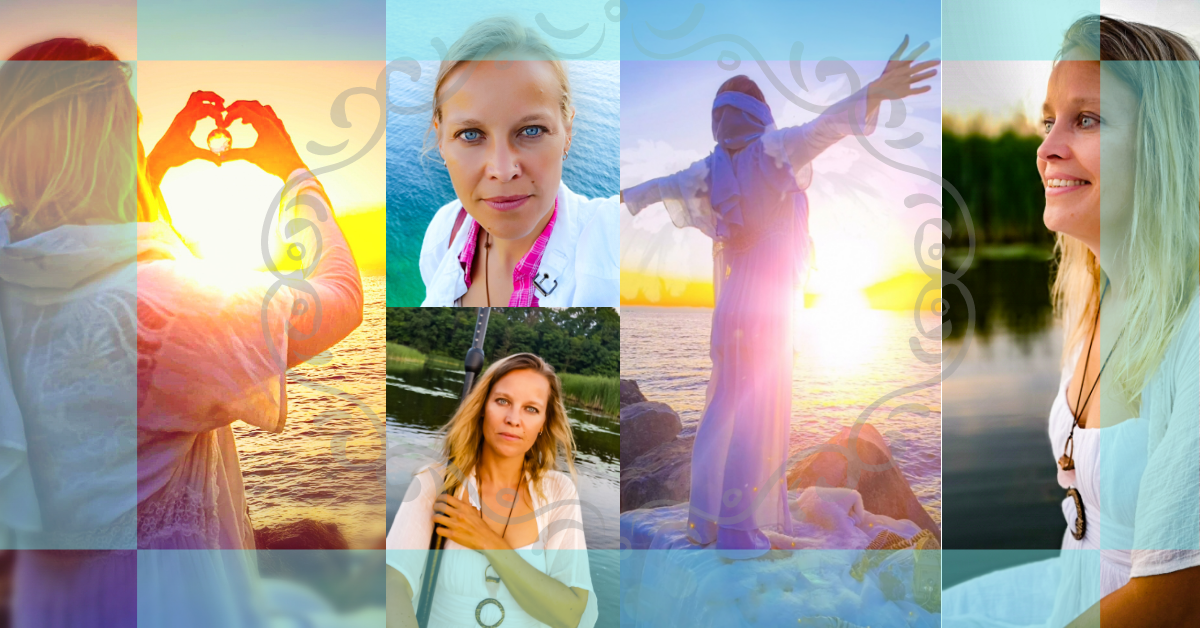 "
Yesterday I experienced something so simple, yet so profound that today I remain in awe. It was just a hike, just putting one foot in front of the other on a trail through the forest. Just conversation between friends. Just a regular day. Then Jaia invited me to try a simple visualization exercise. She spoke, we walked, I imagined. In only a few minutes, we were still walking, still putting one foot in front of the other, but I was different. Changed by only words and thought. As Jaia continued to guide me with her words, I uncovered what my soul had been looking and longing for, for many years. There were tears and jumping, laughter and celebration. I kept asking, "How can it be that simple?" Many years of counselling hadn't brought me to this point. I had goose bumps when I realized what this breakthrough meant for me, meant for my life and those that share it with me. I tried to find words big enough to thank Jaia, but they don't exist. I reveled in the fact that I knew the path forward.  Jaia reveled in my joy.
" Sue Benner Johnsen, teacher
The Empowered Empath Manifestation Method
 available online or in person
Are you searching for a way to permanently improve your life?  Are you dreaming of living a more fulfilling lifestyle?  Do you want to wake up happy?  Are you ready to change your life permanently and easily for the better?  This simple method is the tool to help you become the person your soul knows you are deep inside, the best version of you.  Create a happier, healthier version of you immediately by achieving your specific result immediately!  You do not need to be able to practice meditation to learn and use this simple method.  It is available to anyone and you will feel it working right away!  It works instantly and you will feel the change happening by the completion of the exercise.  
Special One Time Offer - $500 for the first treatment series as a beta tester the full release program is valued at $5000 per person
 The Empowered Empath Manifestation method is fully Guaranteed to produce immediate results that are tangible right away! This is a lifechanging tool you will take with you that will help you reach any future goal.  You CAN attain your dreams.  This is not a therapy, this is not work, this is not a meditation.  It is a clear cut way to restore the best version of who you desire to be right away.  Results are immediate and tangible!
- say goodbye to old addictions
- heal sensitive relationship issues
- become more confident
- become more financially stable over time
- create and become the new empowered YOU
-draw in your Soul Family support system
-create lasting and permanent change to your life
- become empowered in your career
-connect with clients who love and appreciate you and your work
-find and create your soul's vision and turn it into reality NOW
- focus on changing your life into your wildest dreams
-become the happiest version of you
- experience real and rapid growth starting with one session 
-experience yourself in a totally empowering way
- Be The Person YOU KNOW YOU ARE DEEP INSIDE
-Permanently change your life for the better
- Save hours and $$$ spent on classic therapies that take more time to complete and longer to produce permanent life change if they do at all!
Instantly feel yourself change!  It IS Instant!
*full money back guarantee does not apply if you are not open to freeing yourself of old blockages and changing your life into a life you love once and for all!!!
"This process is fantastic!  It helps you to regulate your thoughts.  It redirects your mind into the field of possi
bilities...
 where it should be!  The Empowered Empath
system inspires you to create a better version of yourself
 and how to be
 that person you want to be.  It doesn't only help you on your spiritual path, but also in everyday life."  Patricia Robles, B.S.W.
"
My heart feels really open. I feel excited, inspired and empowered. I can't wait to take action on what I just discovered. I have a brand new road map to my dreams that I didn't have 15 minutes ago. I am very surprised and awe inspired by the new ideas and strategies that came to me. And the crystal clarity that came to me so quickly. This is better than years of therapy and traditional personal growth programs. I can see my whole life changing very rapidly now and my dreams manifesting with absol5ute ease.  Jaia is a true miracle worker.  I lover her and her work.  I learned more about empowering people in a few sessions with Jaia than I did my entire Master's degree in Psychology from University of Toronto.  She helped me to manifest my dream home, in less than 24 hours!  My income, happiness and relationships have all improved dramatically as a result of working with Jaia." Sharon J Love, M.Ed Psychology
"An incredibly fast process that helps you to be the person you want to be!  It helps you to clear the resistance and blocks and makes you shine!  I'm loving the visualization!"  Basia Bigder, RN
"I want to teach this method to my students!"  Karylin Smith, teacher
"Today was my introduction to Jaia's technique.  It was simple, quick and POWERFUL!!! it felt like I reclaimed part of myself which had been missing and as this part entered my body I began to feel whole.  Love surrounded my heart and a warm tingly sensation encompassed my body.  This all in under a minute!!! i can't wait to experience the full extent of The Empowered Empath Manifestation Method!!!  Jaia is AMAZING!!!"  Lisa Richards, Healer and Light Worker

"It's a direct line to the universe and all you have to do is place your order. I can tell you no amount of meditation gave me a direct line to the universe. Definitely something I've never been able to do before!  The most intriguing part of this method is how everything builds and fits together.  It's a very powerful healing tool.  I feel capable and supported to handle any future issues that will arise!"  Ange, C.Y.C
"It's so quick and easy!" she said. And she was right.  I am, by nature, a very critical thinker. I don't take much for granted and when it comes to new things, I need to understand how something works before I put much stock in it.  When I started this journey with Jaia, I was hopeful, but also hesitant. Jaia is so full of positivity and joy, I couldn't see myself reaching a level anywhere close to that. And certainly not as easily and quickly as she promised. As she guided me on my first steps down a new path, I stumbled. But, Jaia, ever supportive and encouraging, held my hand and guided me forward once again. And then it happened! And it 

was

 easy! And it 

was

 fun! And exciting! And all the things she said it would be and so much more! I finally understood how it works and how fast.  
I am now on my path and I look forward to the next chapter in my journey and I owe it to Jaia and her method for helping me see that I, like anyone else, can benefit so wholly from it.  Let the healing continue as the next journey begins." Annie Gibbons